We produce everything in Italy, since 1980.
The company "Il Massaggio" was born in the 80s, in the areas of the Basso Ferrarese. In its early days, it produced only gloves in non-synthetic vegetable horsehair, which was knitted by older women from neighboring villages.
In a day, a maximum of 4/5 gloves were produced.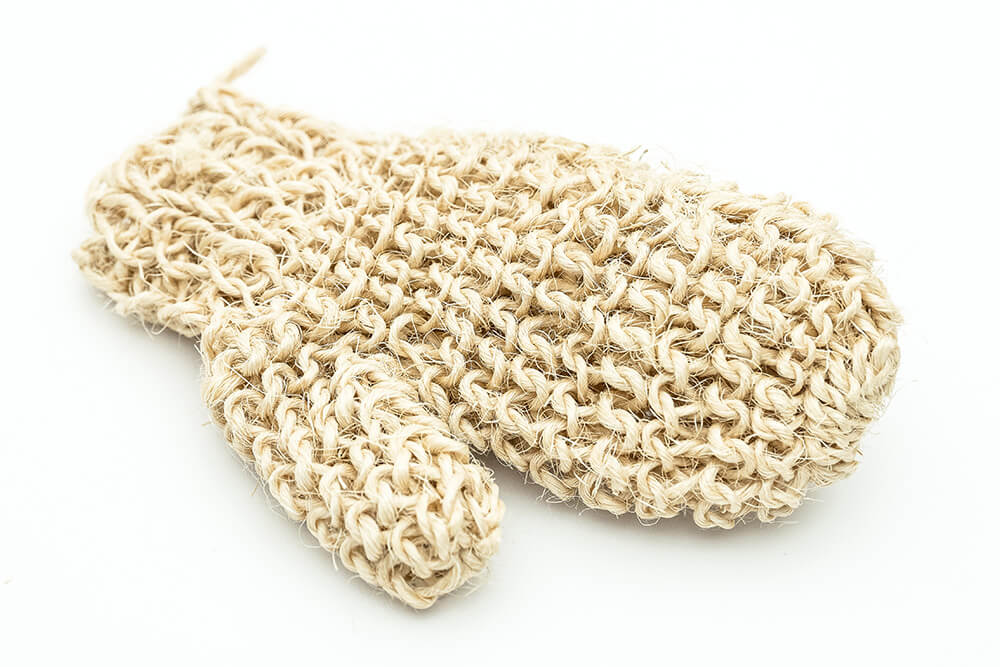 The company then evolved, starting to create strips in white sisal and then knobs, which were produced using only natural untreated cord.
The owner then had the idea of ​​coloring the sisal, dipping the string of string into a bucket filled with alcohol and color. At the time it was the first to produce gloves, knobs and colored stripes, which continued to be created by hand with knitting needles.
The name "Il Massaggio" comes from these first products that were made, suitable for massaging the skin during the bath.
Over the years the production has gradually expanded to other types of bathroom accessories, such as terry-cloth slippers, until it reached the rich catalog currently present.